When stepping into the Carpetbaggers Tavern, you're greeted by the ambience of an 18th century equestrian tradition. Bottles glow from antique walls; burnished brass lamps shine on mellow wood, brick and stone; a fireplace invites you to linger longer in Ashley's Banquet Room. The artwork that graces the walls are a treasury of history and equestrian tradition.
Enjoy a signature cocktail in the Carpetbaggers Tavern surrounded by the original stone walls of the blank. With an extensive wine list and draught selections, we are the perfect place to wind down after a long day or to celebrate with family and friends.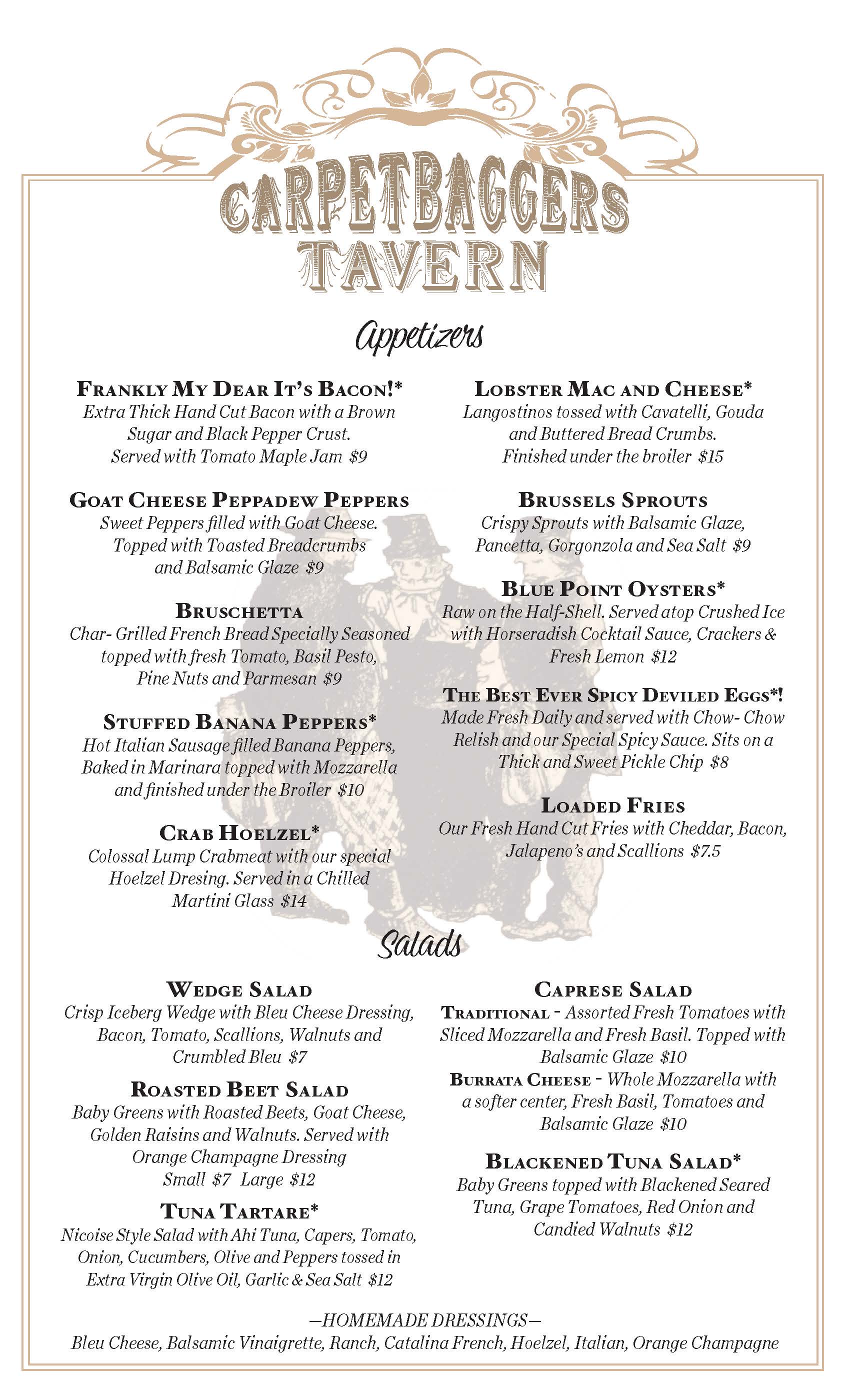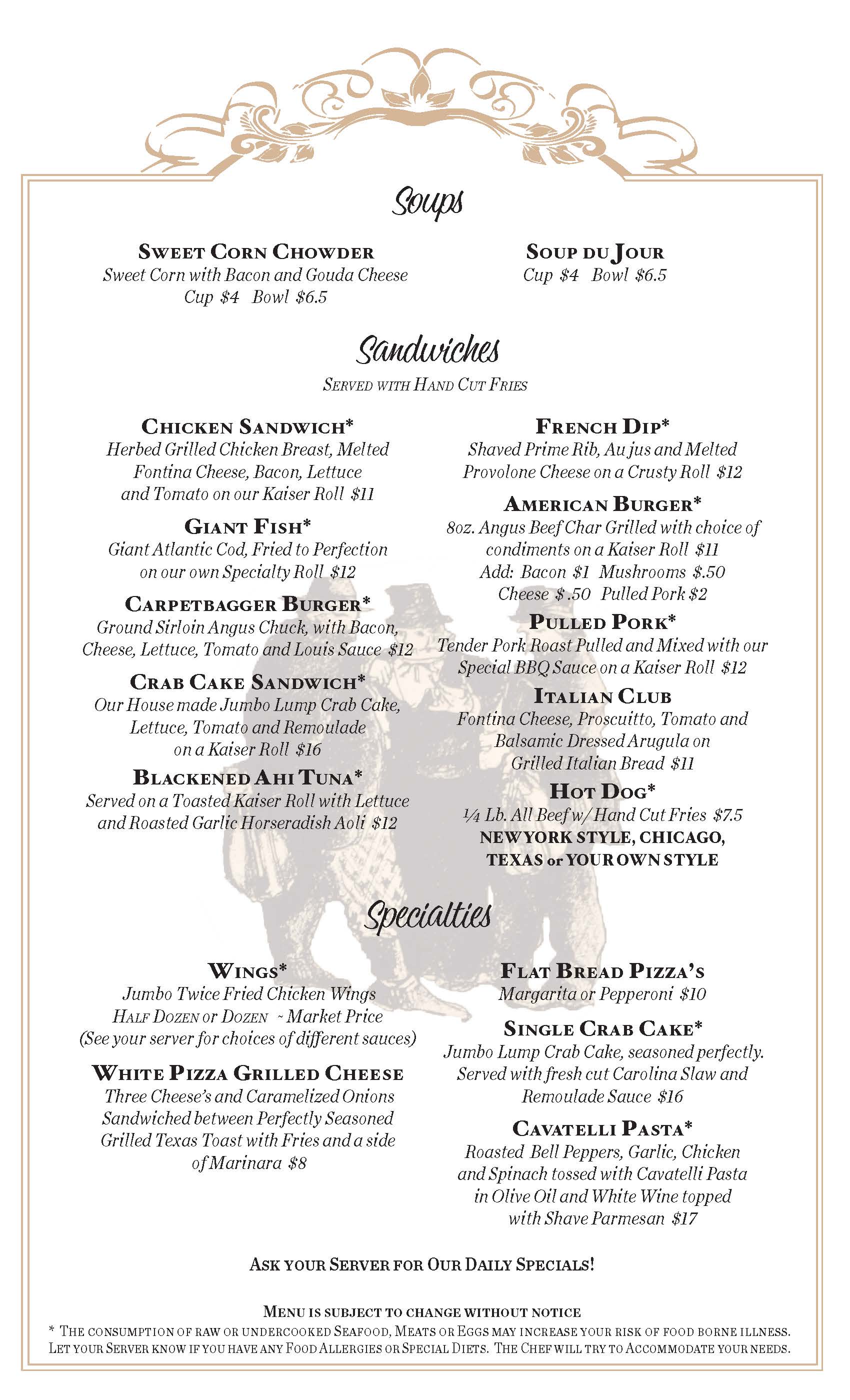 * The consumption of raw or undercooked Seafood, Meats or Eggs may increase your risk of food borne illness.
Let your Server know if you have any Food Allergies or Special Diets. The Chef will try to Accommodate your needs.